Introduction
In this site, you will find information related to the old workhorse pistol. Designed by John Moses Browning and initially produced by Colt, this pistol has served as the official military sidearm, in the armies of several nations. It has gone through several conflicts (WW1, WW2, Korea, Vietnam and others), but it also has served as the pistol of choice for thousands of civilians and Law Enforcement agents.
The Colt Model 1911 (and its derivative, the 1911 A1) is probably one of the most copied firearm designs of all times. Almost all contemporary pistols are based (more or less) to the principles of the John Moses Browning pistol. Today, this same pistol is produced by several manufacturers, actually there are several companies in the industry, whose sole product is the 1911 or parts for the 1911.
This site is an on-line resource, with everything you want to learn about this magnificent firearm. You can use the menu at left, to navigate through the various sections of this site.
M1911.ORG also offers you our E-zine, a site where you can learn the latest news from the M1911 world. We test and review the latest M1911 models there, as well as a whole lot of other things, all M1911-related.
M1911.ORG has also its own discussion area, our Forums Site, where members can exchange information on the M-1911. We encourage you to register (registration is of course, free) and participate in our discussions, since our Forums Site is the largest pool of knowledge on the 1911 pistol.
We want to thank you for visiting our site and welcome you to the world of the M-1911 pistol.
---
---
Our Sponsors
This site won't exist, without the generous help of some companies who advertise in here. These companies are shown at the top of each page, and at the right column. We would certainly appreciate if you visit their web sites. Their products and customer service are top-notch. If you decide to buy something from them, please tell them where you saw their banner.
Have you checked the M1911.ORG E-zine lately?
Reviews of the latest M1911 models and much more.
Click here to read all the latest news on the 1911.
| | |
| --- | --- |
| March 6th, '17 | Winter 2017 issue |
We just published our Winter 2017 issue of our E-zine. Go check it out, lots of interesting things in there.


| | |
| --- | --- |
| April 6th, '15 | Spring 2015 issue |
We just published our Spring 2015 issue of our E-zine. Go check it out, lots of interesting things in there.


| | |
| --- | --- |
| February 3rd, '14 | Thompson TC Review/B> |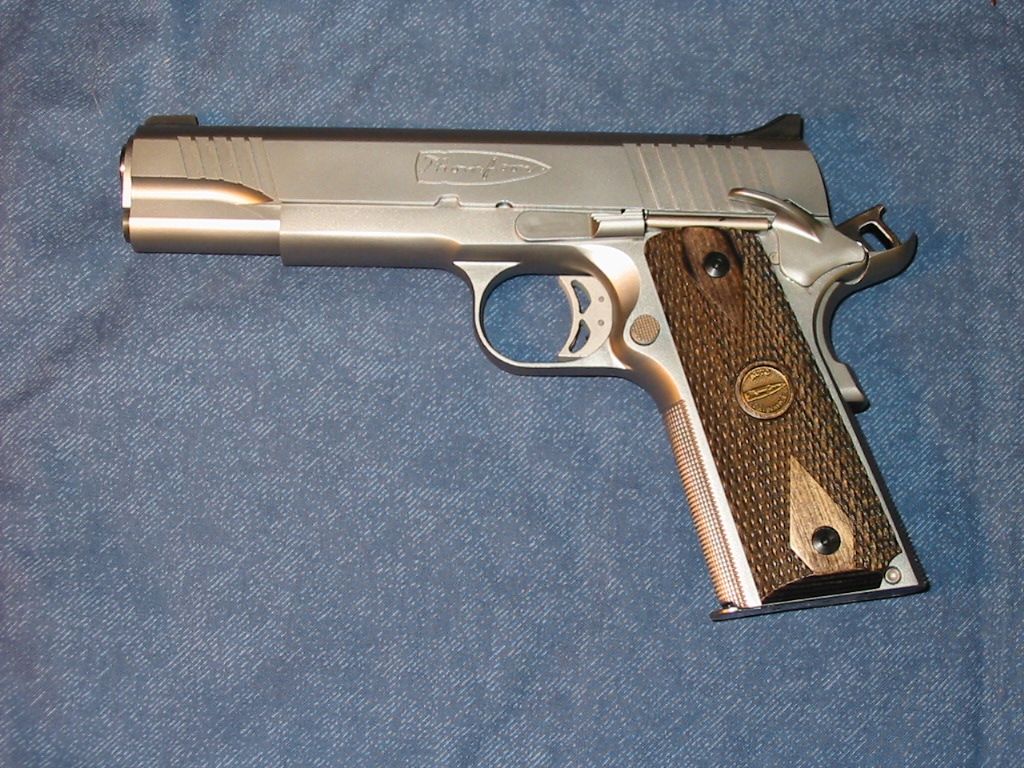 We just published our review of a modern pistol from a venerable manufacturer, the Thompson TC. Go check it out, in our E-zine. See how we liked it.


| | |
| --- | --- |
| November 1st, '13 | Cabot Guns Southpaw review |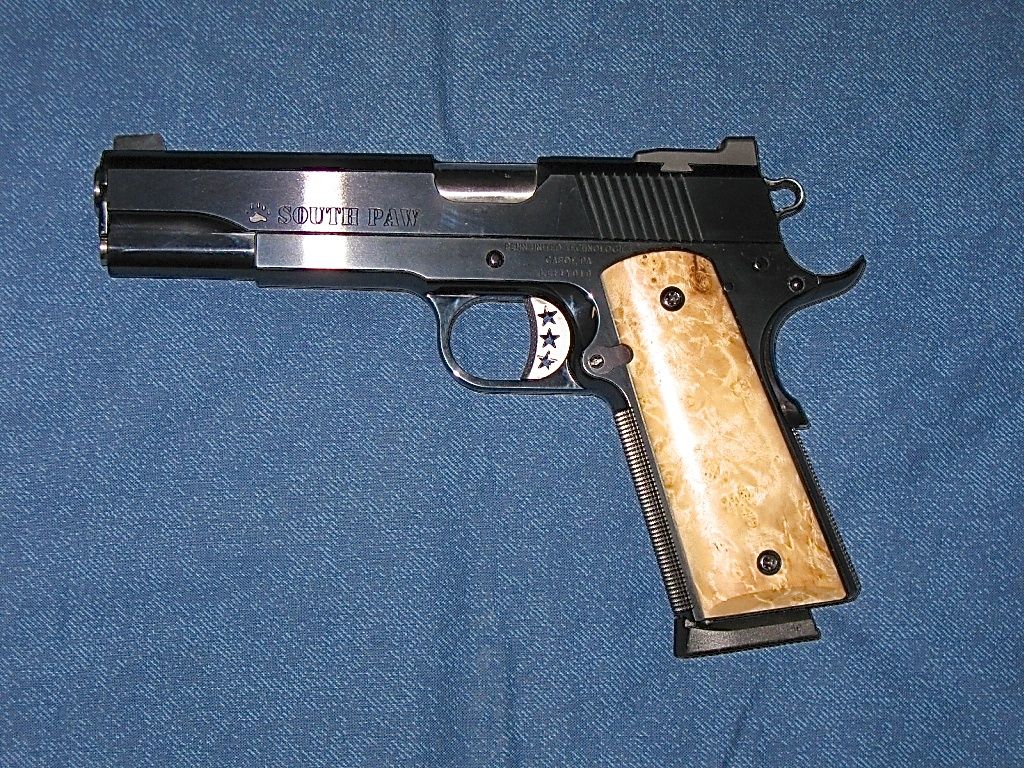 A very unique pistol came to us and we put it through its paces. It's the Cabot Guns Southpaw, a pistol made especially for lefties. We review it in our E-zine. Go see how we liked it.


| | |
| --- | --- |
| March 12th, '13 | Iver Johnson Thrasher review |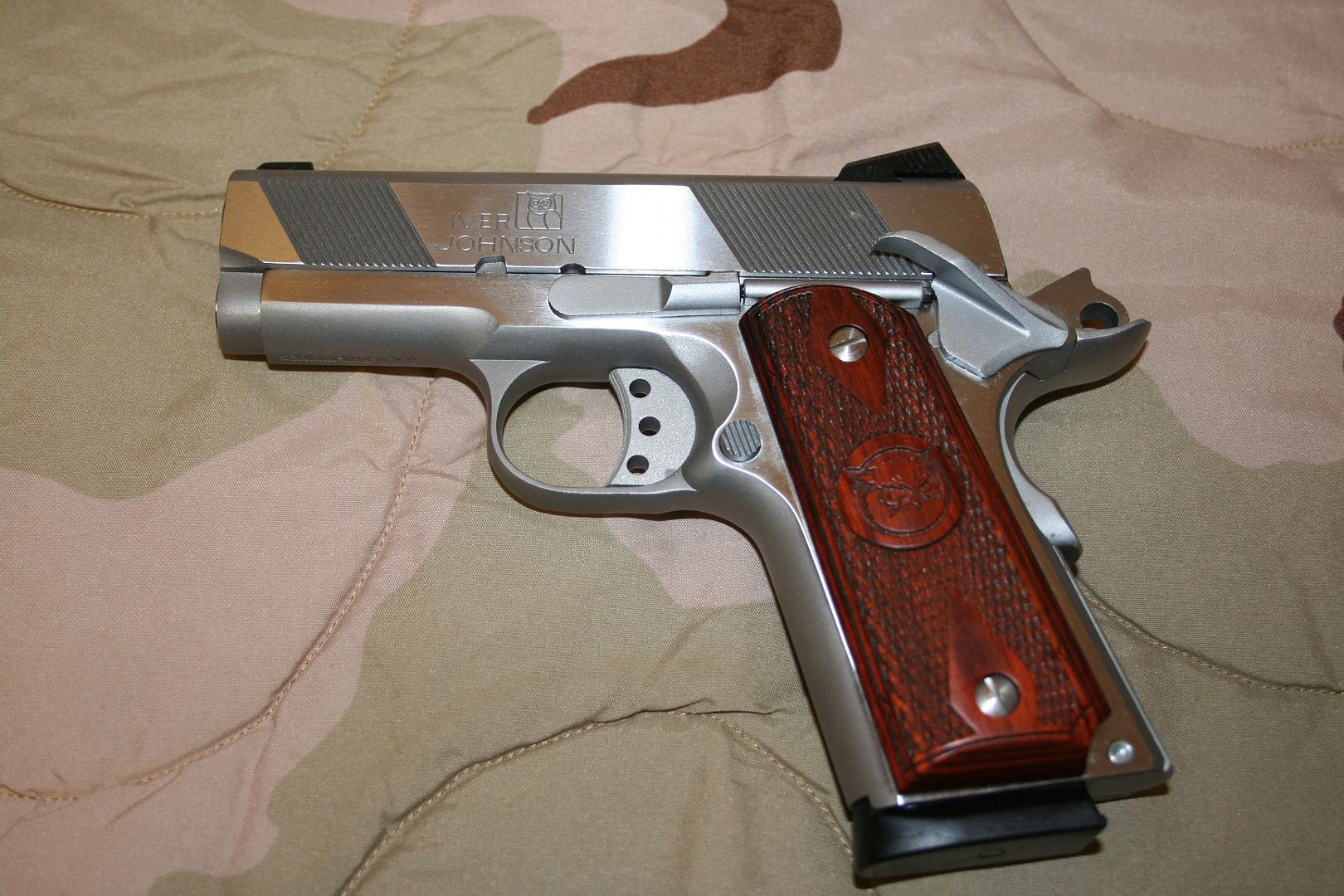 We try out Iver Johnson's Thrasher 1911, a nice Officers-size pistol, in our E-zine. Go see how we like it.